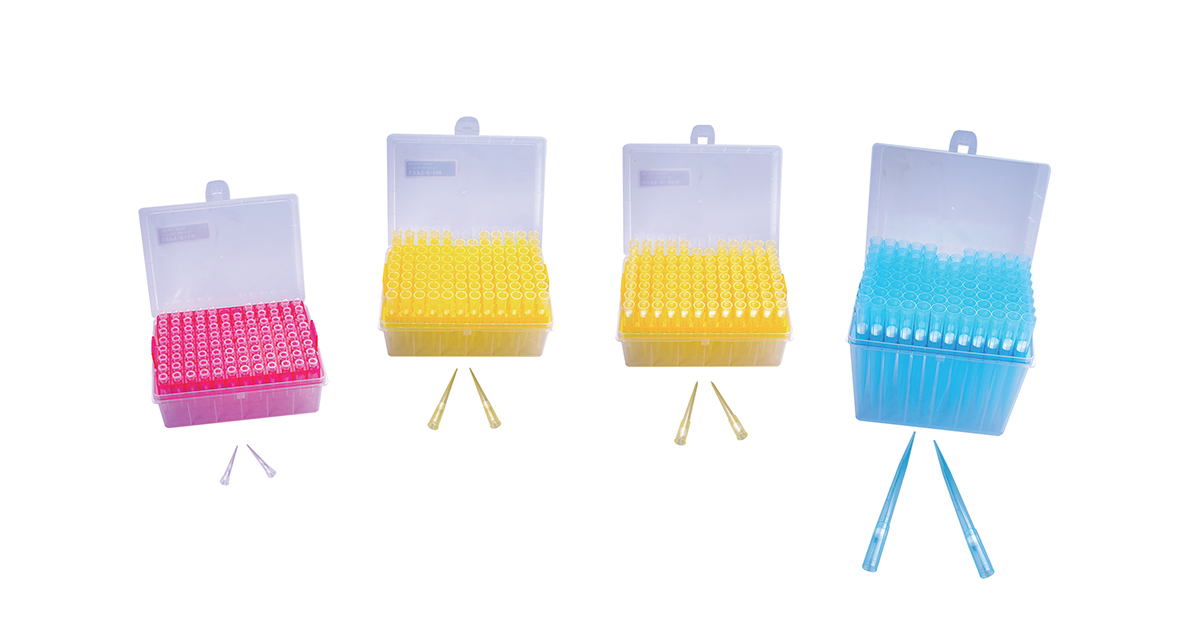 Product Features
SUNTRINE pipette tips are made of medical grade polypropylene, manufactured in a clean environment, using precision moulds and a professional production process to ensure that our tips have a smooth inner surface and the same dimensions, which are essential for accurate pipetting in both single and multichannel pipettes, and are produced in accordance with the ISO 9001:2002 quality management system, with each batch being inspected Each batch is checked to ensure that it is DNA-, RNA-and pyrogen-free.
Available in 10ul, 100ul, 200ul and 1000ul, with normal cartridge-free tips, tips with cartridges and extended tips.



Product Overview
Adaptable to Gilson, Thermo Fisher, e PP endorf, Dragon, and other wellknown domestic and international pipettes.
The cartridge tip prevents cross-contamination between pipette and sample and between samples.
EO or irradiated sterilizable.

Product number 101001 10ul common pipette tip

Product number 102001 10ul filter pipette tip

Product number 101011 10ul low sorbent tips

Product number 103112 10ul low adsorption filter tip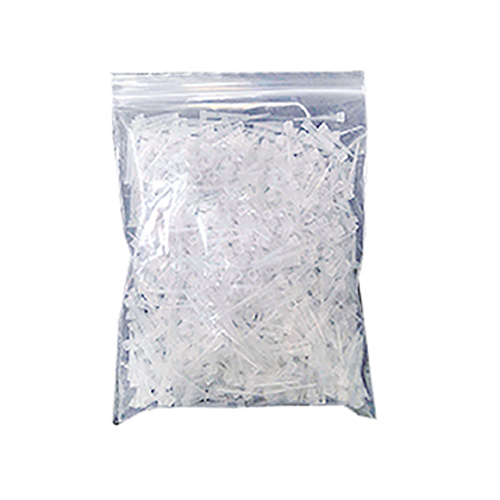 10ul bagged tips&low adsorption tips & filter pipette tips
10ul filter pipette tips & filter low adsorption pipette tips & filter pipette low adsorption tips
| Product No. | Product Name | Packaging method |
| --- | --- | --- |
| 101001 | 10ul bag | 1000pcs/bag, 20bags/carton |
| 101002 | 10ul box | 96pcs/box,50boxes/carton |
| 101102 | 10ul box, sterilised | 96pcs/box,50boxes/carton |
| 101011 | 10ul bag, low adsorption | 1000pcs/bag,20bags/carton |
| 101012 | 10ul filter pipette, low adsorption | 96pcs/box, 50boxes/carton |
| 101112 | 10ul filter pipette, low adsorption,sterilised | 96pcs/box, 50boxes/carton |
| 102001 | 10ul filter pipette in bag | 1000pcs/bag, 10bags/carton |
| 102102 | 10ul filter pipette sterilisation | 96pcs/box, 50boxes/carton |
| 102112 | 10ul filter pipette, low absorbency | 96pcs/box, 50boxes/carton |

Product number: 103001 200ul common pipette tip

Product number: 104001 200ul filter pipette tips

Product number: 103011 200ul low adsorption tips

Product number: 104112 200ul low adsorption filter tip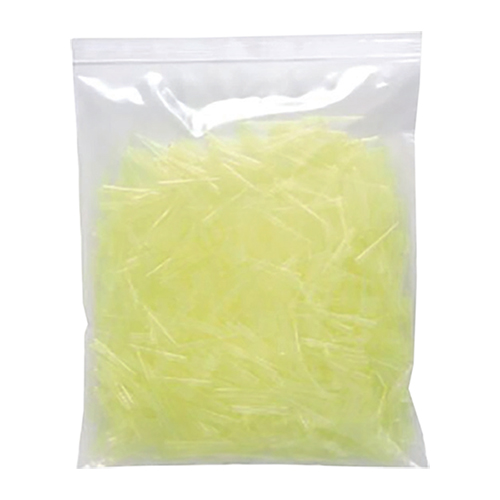 200ul bagged tips&low adsorption tips&filter pipette tips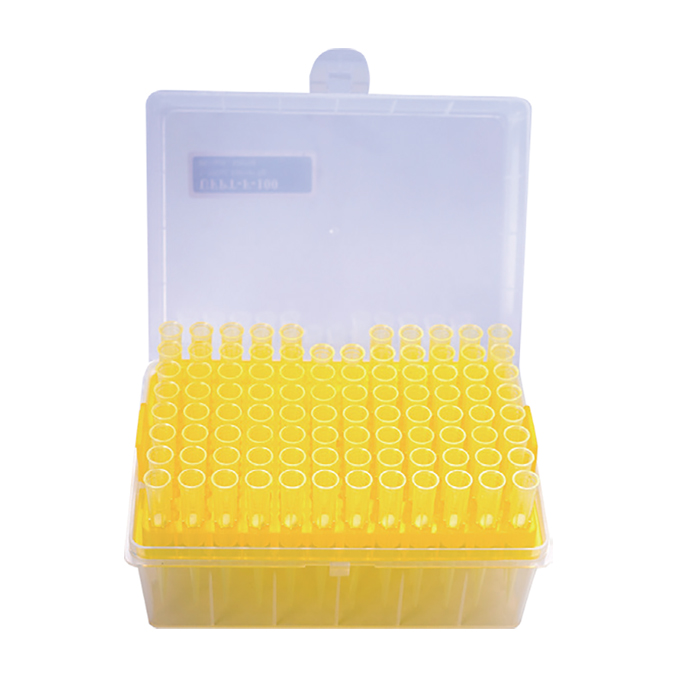 200ul filter pipette tips & filter low adsorption pipette tips & filter pipette low adsorption tips
| Product | No. Product Name | Packaging method |
| --- | --- | --- |
| 103001 | 200ul bag | 1000 pcs/bag, 20 bags/carton |
| 103002 | 200ul box | 96 pcs/box, 50 boxes/carton |
| 103102 | 200ul box, sterilisation | 96 pcs/box, 50 boxes/carton |
| 103011 | 200ul bag, low absorbency | 1000 pcs/bag, 20 bags/carton |
| 103012 | 200ul filter pipette, low absorbency | 96 pcs/box, 50 boxes/carton |
| 103112 | 200ul filter pipette, low absorbency, sterilisation | 96 pcs/box, 50 boxes/carton |
| 104001 | 200ul filter pipette bag | 1000pcs/bag, 10 bags/carton |
| 104102 | 200ul filter pipette box | 96 pcs/box, 50 boxes/carton |
| 104112 | 200ul low absorption, boxed sterilisation | 96 pcs/box, 50 boxes/carton |

Productnumber: 105001 1000ul common pipette tip

Product number-106001 1000ul filter pipette tip

Product number: 105011 1000ul low sorbent tips

Product number: 105011 1000ul low adsorption filter pipette tips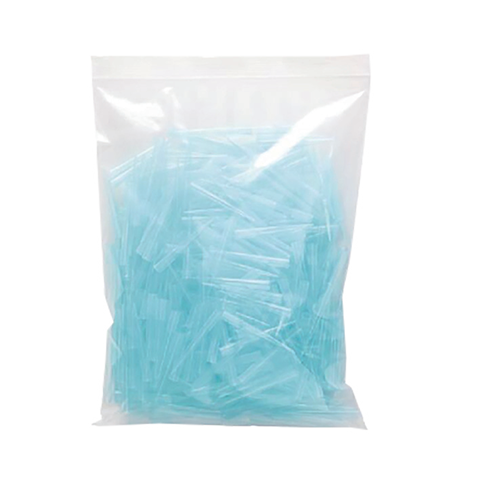 1000ul bagged tipslow adsorption tips&filter pipette tips
1000ul filter pipette tips & filter low adsorption pipette tips & filter pipette low adsorption tips
| Product No. | Product Name | Packaging method |
| --- | --- | --- |
| 105001 | 1000ul bag | 1000pcs/pack, 5 packs/carton |
| 105002 | 1000ul box | 96pcs/box, 50 boxes/carton |
| 105102 | 1000ul box, sterilization | 96 pcs/box, 50 boxes/carton |
| 105011 | 1000ul bag, low absorbency | 1000pcs/bag, 5 bags/carton |
| 105012 | 1000ul box, low absorbency | 96 pcs/box, 50 boxes/carton |
| 105112 | 1000ul filter pipette, low absorption, sterilised | 96 pcs/box, 50 boxes/carton |
| 106001 | 1000ul filter pipette bag | 1000pcs/bag,5 bags/carton |
| 106102 | 1000ul filter cartridge | 96 pcs/box, 50 boxes/carton |
| 106112 | 1000ul filter pipette low adsorption, sterilised in cartridge | 96 pcs/box, 50 boxes/carton |
| 106102 | 50ul filter pipette | 96 pcs/box, 50 boxes/carton |