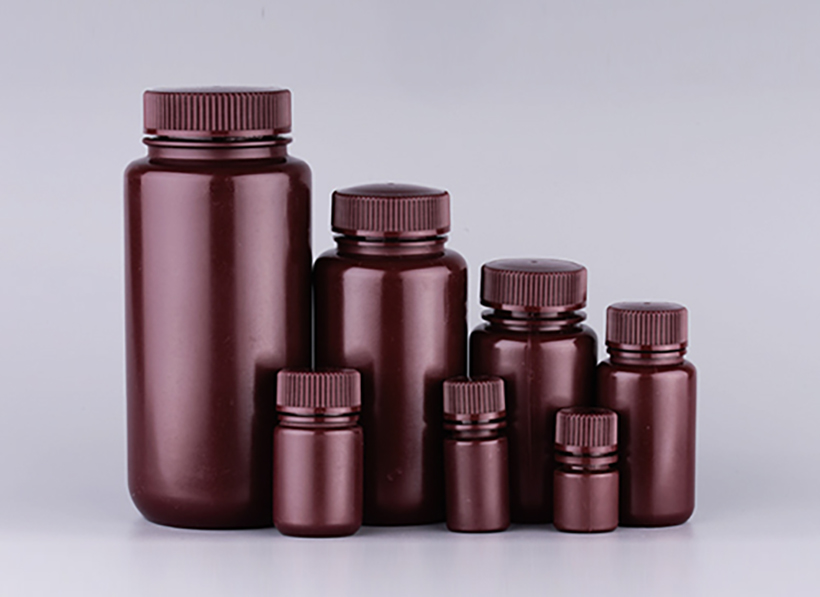 Product Features
Quality construction
SUNTRINE pilot bottles utilise high quality construction for lighter weight and lower bottle costs, and can be factory packed in bulk with a choice of packaging materials.
Natural HDPE
SUNTRINE reagent bottles are made from HDPE, which is non-biotoxic, has excellentphysical and chemical properties, is highly resistant to leaks, liquid impact and acids, is resistant to low temperatures of -40°C and meets the requirements of autoclave processing
Complete range of sizes
SUNTRINE reagent bottles are available in a wide range of sizes, from 8ML to 1000ML.
Uniform wall thickness, no wall hanging
SunTrine's world-advanced molding technology and manufacturing equipment ensure that the reagent bottle has a more uniform wall thickness, high-quality bottle wall,and the solid structure makes the reagent bottle suitable for any laboratory a PP lication, and can effectively prevent rupture or puncture, and the bottom of the bottle is relatively small. Flat, this design is conducive to smooth operation on the filling line; to ensure that the product is free of DNase, RNase, protease, and exogenous DNA/RNA, and pyrogen-free. The sterilized plastic
bottle is sterilized by electron beam irradiation, and it is ready to be disassembled Use, greatly improve user packaging efficiency
Leak-proof design:
SUNTRINE reagent bottle caps are designed with a liquid-proof mouth so that repeated opening and tightening will not affect the sealing performance of the bottle, and the sealing ring inside the cap fits snugly against the bevelled inner edge of the bottle neckto form a leak-proof valve to ensure the cap is sealed.
Durable, uniform wall thickness:
One-off blow moulding with no seams, advanced moulding technology ensures bottles have a more uniform wall thickness, high quality walls to ensure that the walls effectively prevent breakage or puncturing of the bottom and a flat bottom for smooth running on the filling line.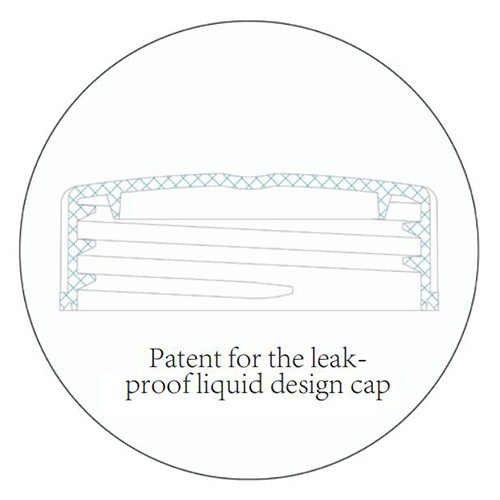 Leak-proof bottle caps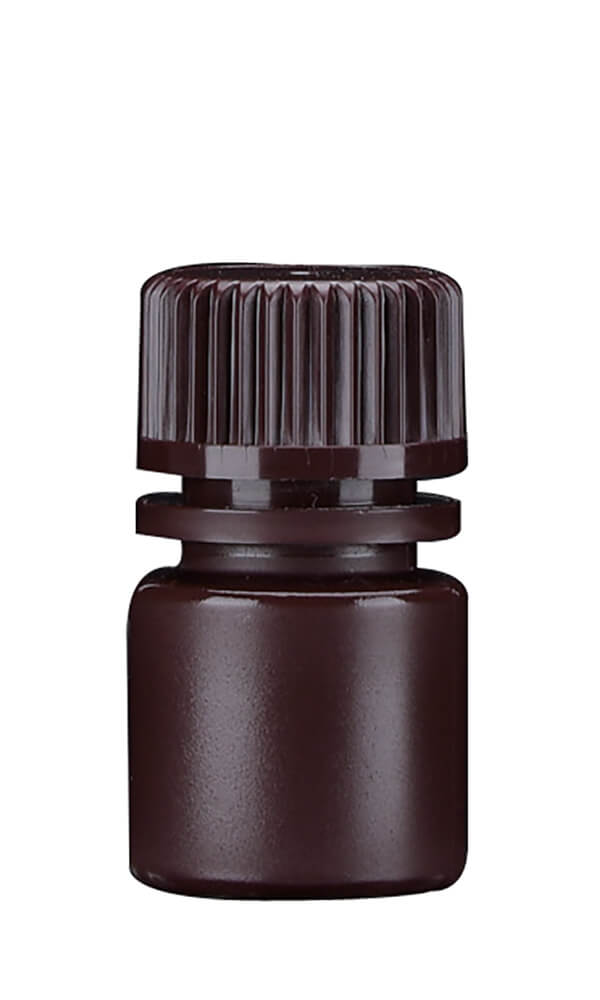 Product number : 614012
8ml brown HDPE wide mouth reagent bottle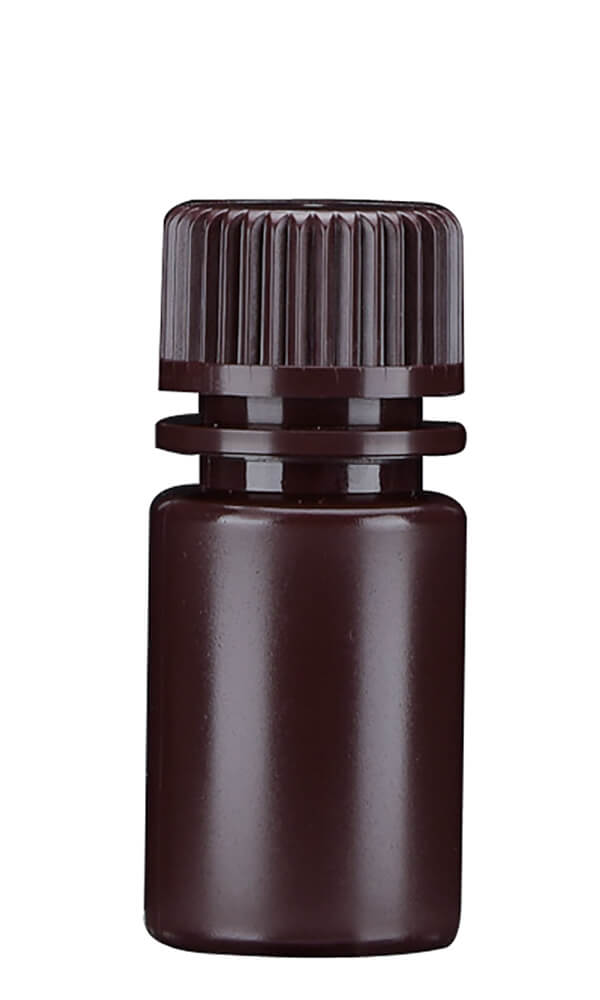 Product number : 607012
15ml brown HDPE wide mouth reagent bottle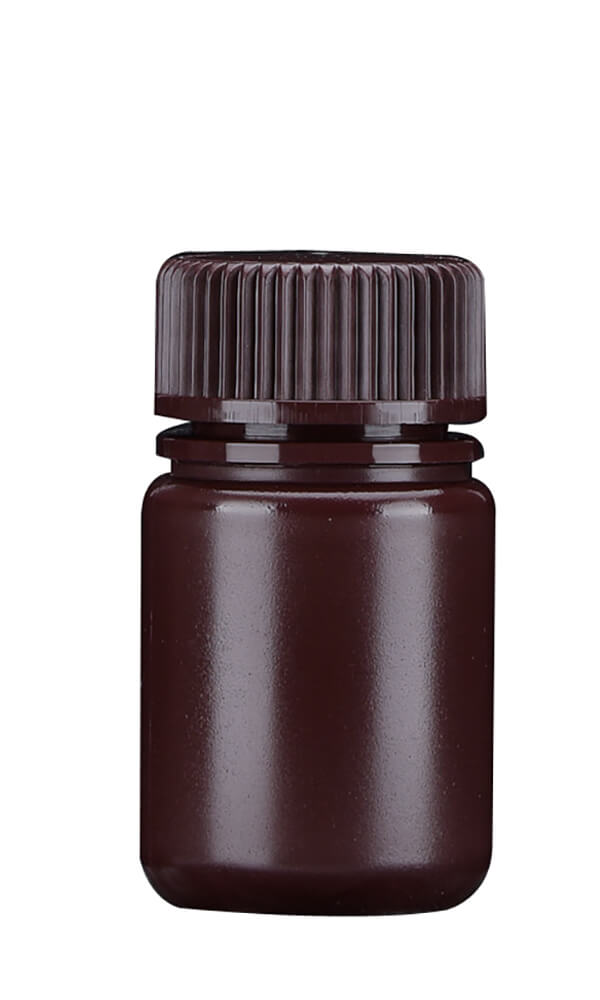 Product number: 608012
30ml brown HDPE wide mouth reagent bottle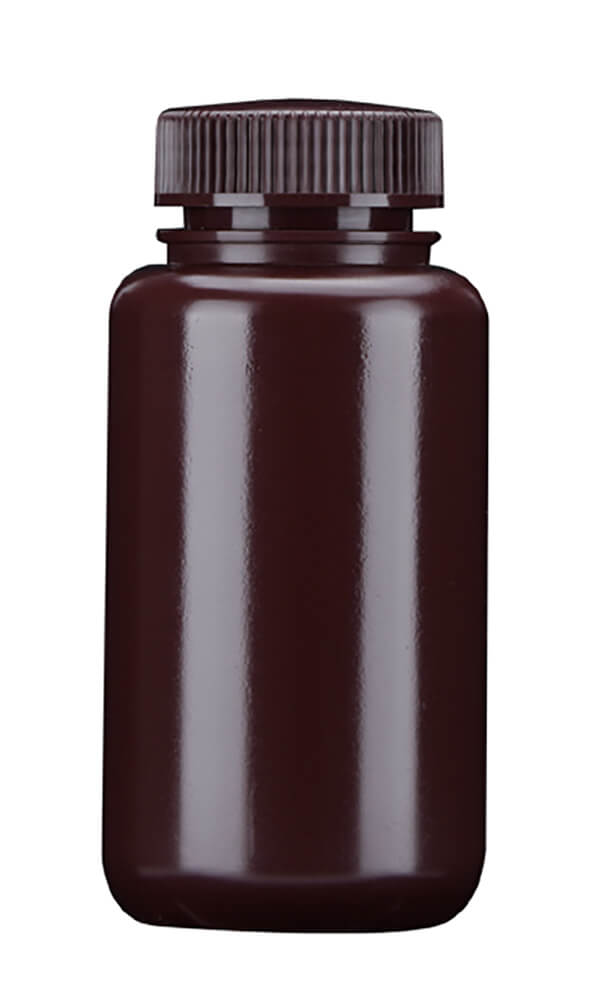 Product number : 609012
60ml brown HDPE wide mouth reagent bottle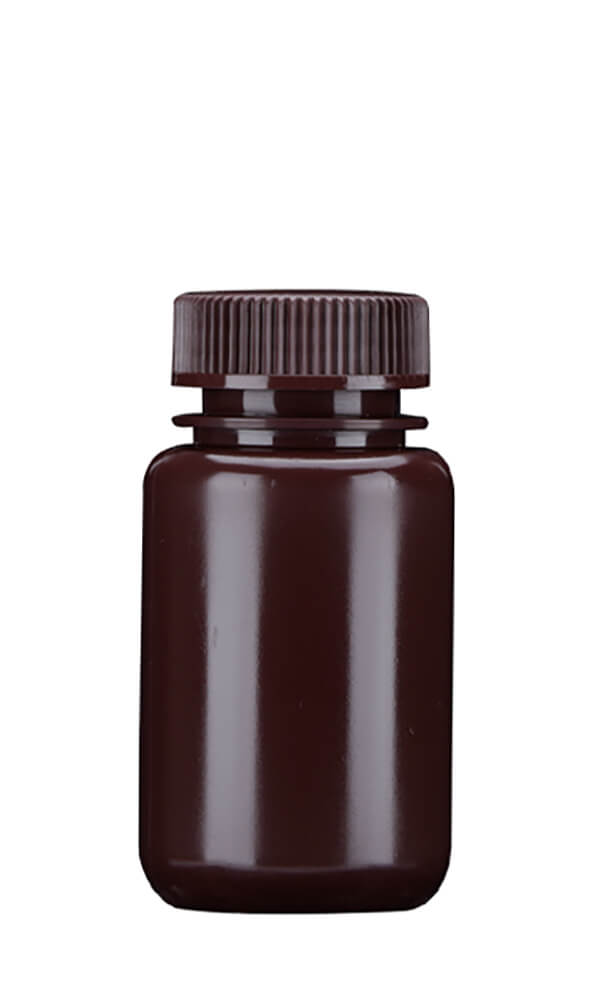 Product number : 610012
125ml brown HDPE wide mouth reagent bottle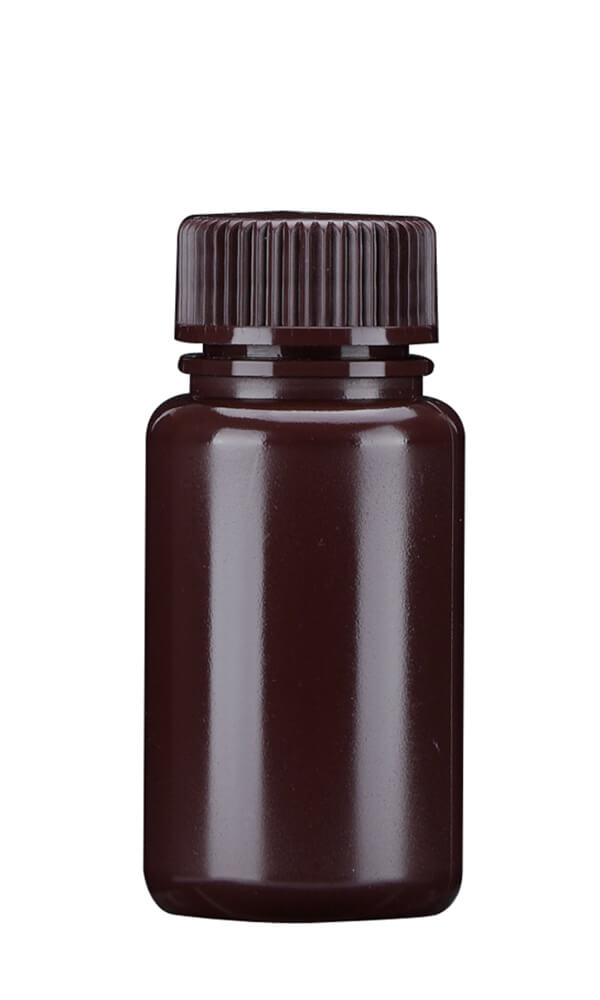 Product number : 611012
250ml brown HDPE wide mouth reagent bottle
Product number : 61201
500ml brown HDPE wide mouth reagent bottle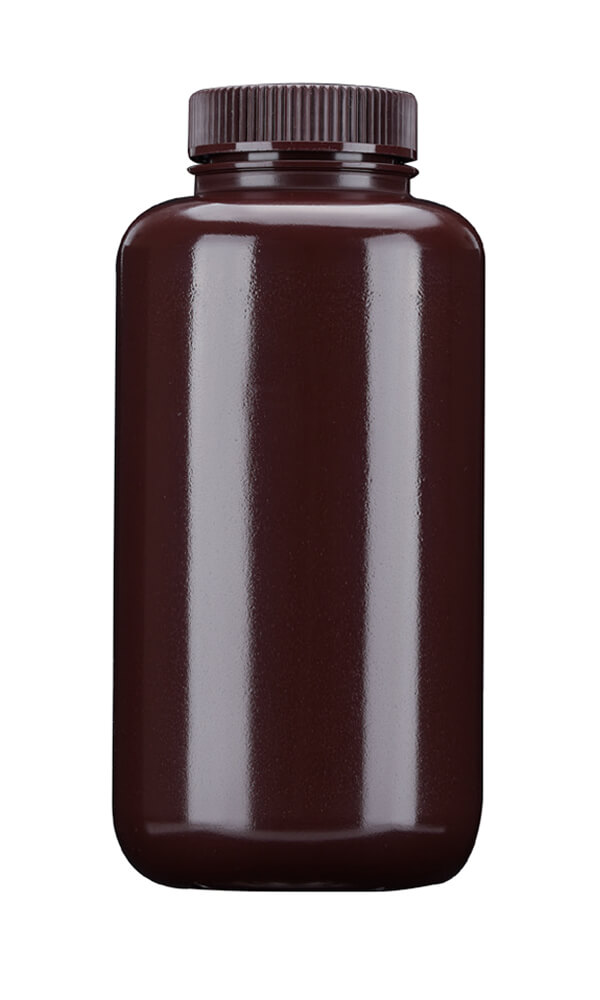 Product number : 616012
1000ml brown HDPE wide mouth reagent bottle
Product number
Capacity
Material
Product name
Bottle outer diameter
D1(mm)
Bottle height
H1(mm)
Bottlemouth ID D2(mm)
Bottle cap OD
D3(mm)
Bottle cap
H2(mm)
height Product
Unit weight (g)
Packaging
specifications
614012
8ML
HDPE
8ml brown HDPE wide mouth reagent bottle
Φ24.8
43
Φ17.4
Φ24.2
14.5
5.98
150pcs/bag 10bag/carton
607012
15ML
HDPE
15ml brown HDPE wide mouth reagent bottle
Φ24.8
56
Φ17.4
Φ24.2
14.5
6.83
120pcs/bag 10bag/carton
608012
30ML
HDPE
30ml brown HDPE wide mouth reagent bottle
Φ34.2
59.2
Φ24.9
Φ32.2
15.73
10.82
100pcs/bag 10bag/carton
609012
60ML
HDPE
60ml brown HDPE wide mouth reagent bottle
Φ39.0
81.5
Φ24.9
Φ32.2
15.73
14.41
100pcs/bag 10bag/carton
610012
125ML
HDPE
125ml brown HDPE wide mouth reagent bottle
Φ50.7
95.7
Φ32.2
Φ42.2
15.94
24.43
50pcs/bag 10bag/carton
611012
250ML
HDPE
250ml brown HDPE wide mouth reagent bottle
Φ60.9
127
Φ36.9
Φ46.4
16.81
37.49
25pcs/bag 10 bag/carton
612012
500ML
HDPE
500ml brown HDPE wide mouth reagent bottle
Φ73.2
162.3
Φ47.6
Φ57.5
16.81
66.08
12pcs/bag 10bag/carton
616012
1000ML
HDPE
1000ml brown HDPE wide mouth reagent bottle
Φ91.9
193.9
Φ47.6
Φ57.5
16.81
90.2
6pcs/bag 15bag/carton
614112
8ML
HDPE
8ml brown HDPE wide mouth reagent (sterilised fine pack)
Φ24.8
43
Φ17.4
Φ24.2
14.5
5.98
20pcs/bag 20bag/carton
607112
15ML
HDPE
15ml brown HDPE wide mouth
reagent (sterilised fine pack)
Φ24.8
56
Φ17.4
Φ24.2
14.5
6.98
20pcs/bag 20bag/carton
608112
30ML
HDPE
30ml brown HDPE wide mouth
reagent (sterilised fine pack)
Φ34.2
59.2
Φ24.9
Φ32.2
15.73
10.82
10pcs/bag 20bag/carton
609112
60ML
HDPE
60ml brown HDPE wide mouth
reagent (sterilised fine pack)
Φ39.0
81.5
Φ24.9
Φ32.2
15.73
14.41
10pcs/bag 20bag/carton
610112
125ML
HDPE
125ml brown HDPE wide mouth
reagent (sterilised fine pack)
Φ50.7
95.7
Φ32.2
Φ42.2
15.94
24.43
10pcs/bag 10bag/carton
611112
250ML
HDPE
250ml brown HDPE wide mouth
reagent (sterilised fine pack)
Φ60.9
127
Φ36.9
Φ46.4
16.81
37.49
10pcs/bag 10bag/carton
612112
500ML
HDPE
500ml brown HDPE wide mouth
reagent (sterilised fine pack)
Φ73.2
162.3
Φ47.6
Φ57.5
16.81
66.08
5pcs/bag 10bag/carton
616112
1000ML
HDPE
500ml brown HDPE wide mouth
reagent (sterilised fine pack)
Φ91.9
193.9
Φ47.6
Φ57.5
16.81
90.2
3pcs/bag 9bag/carton