Product Features
Available in transparent and brown.

Narrow mouth for easy pouring of liquids and to avoid volatilisation of reagents, ideal for storing, sampling, transporting and packaging liquids with volatile reagents.

Xinlian Chengrun brown reagent bottles are selected with special brown masterbatches that are resistant to organic solvents and don't precipitate, brown and light-proof, ideal for storing photosensitive substances.

Excellent chemical resistance to most acids, alkalis and alcohols.

HDPE material to withstand temperatures as low as -100°C.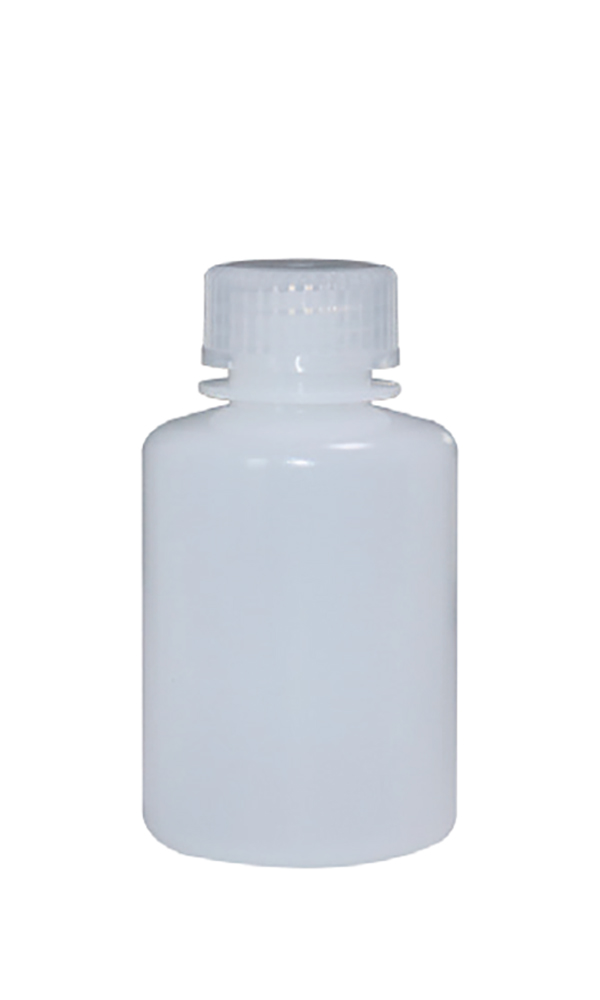 Product number : 628002
30ml white HDPE narrow mouth reagent bottle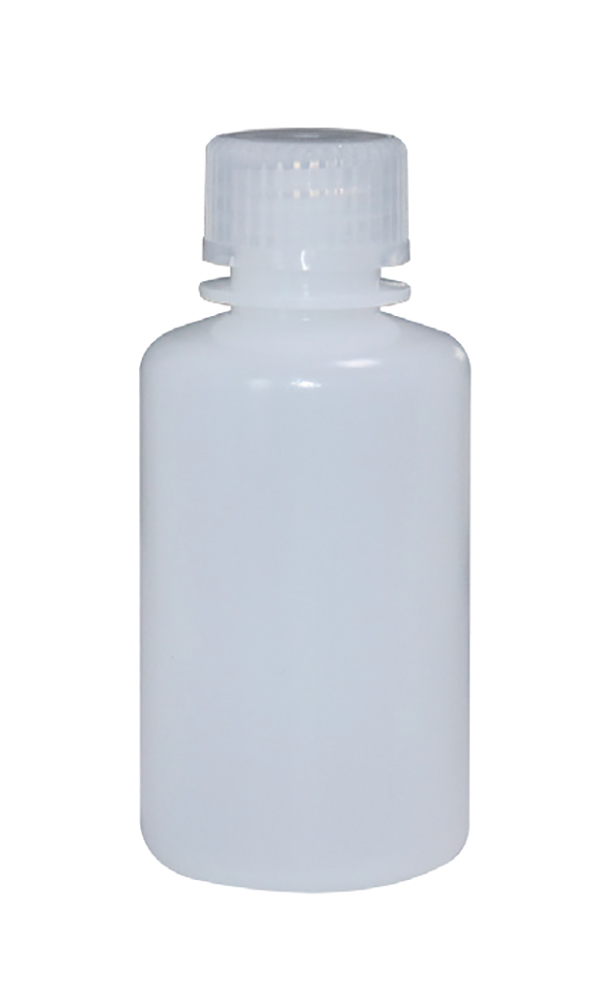 Product number: 626002
60ml white HDPE narrow mouth reagent bottle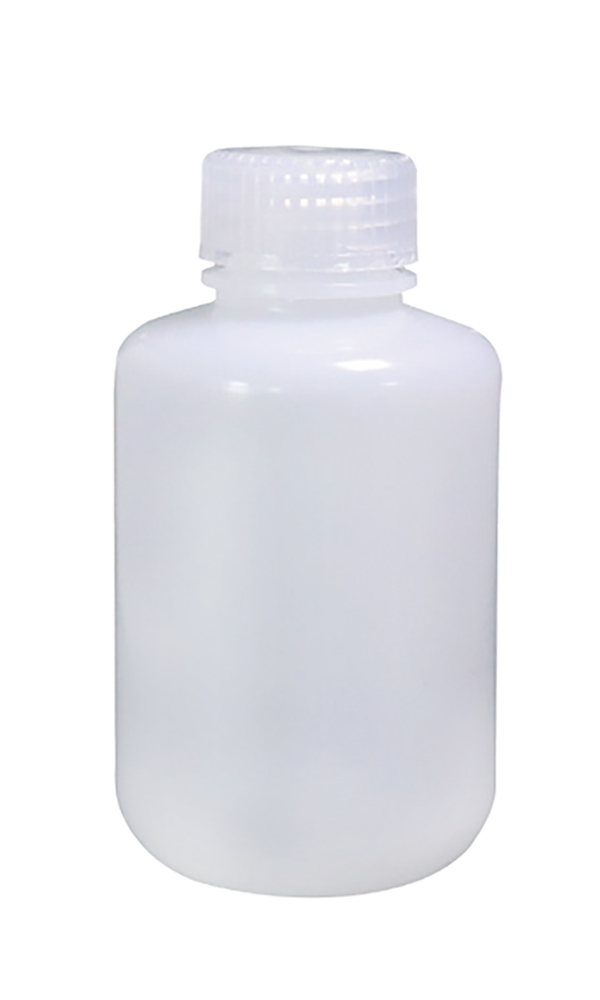 Product number : 624002
125ml white HDPE narrow mouth reagent bottle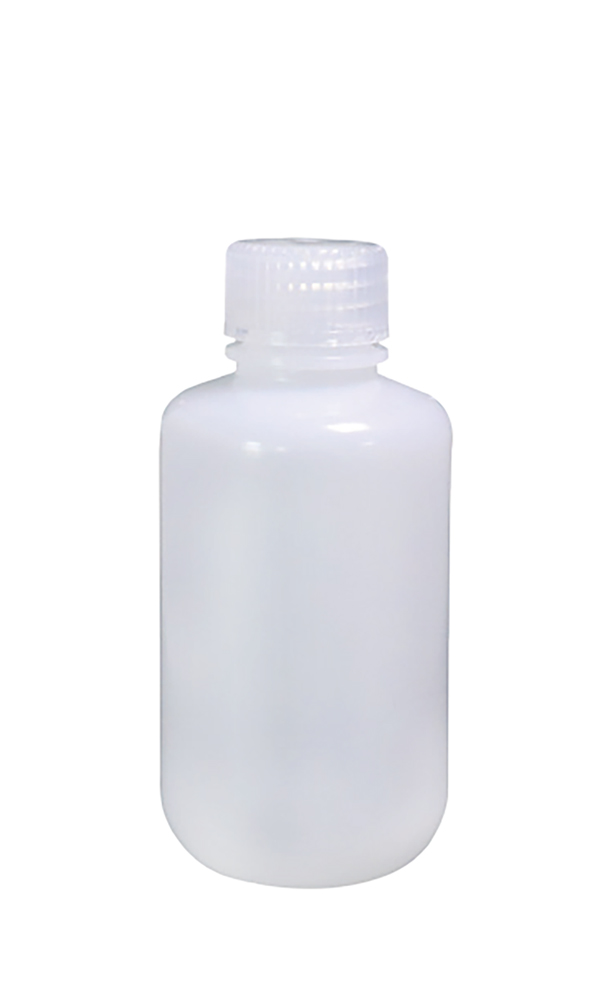 Product number : 622002
250ml white HDPE narrow mouth reagent bottle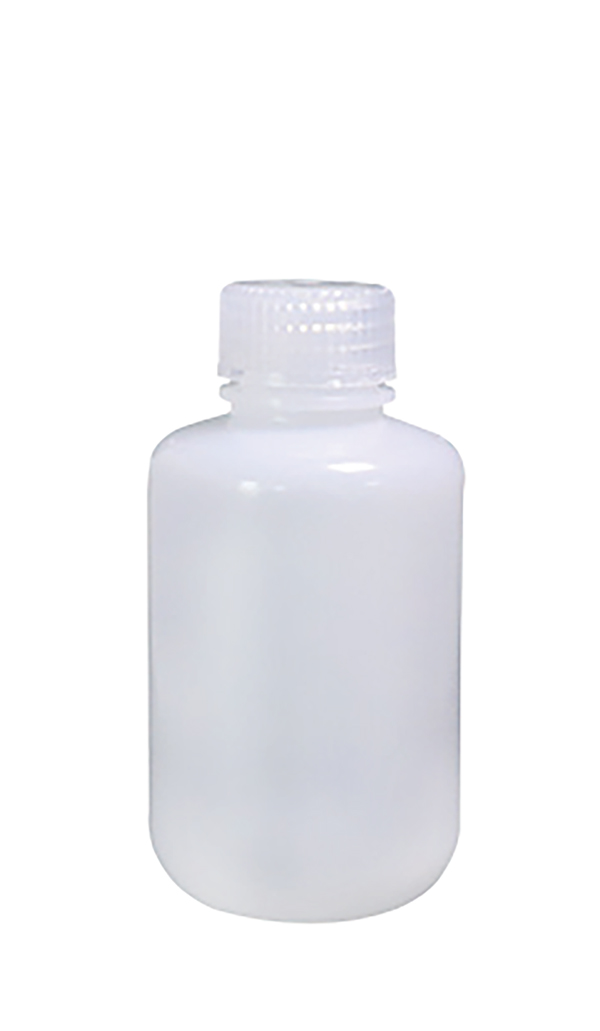 Product number : 620002
500ml white HDPE narrow mouth reagent bottle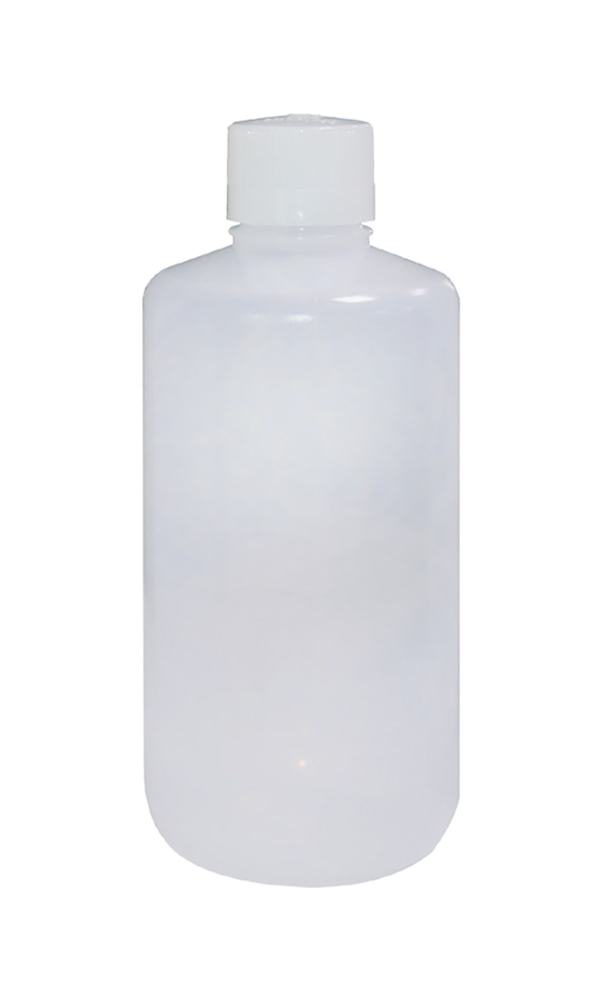 Product number : 618002
1000ml white HDPE narrow mouth reagent bottle
Product number
Capacity
material
Product name
weight(g)
height(mm)
Outer
diameter(mm)
Outside diameter
of bottle mouth(mm)
Packaging specifications
618002
1000ml
HDPE
1000ml white HDPE narrow mouth reagent bottle
94.03
212
Φ92
Φ34
6pcs/bag, 15bags/carton
620002
500ml
HDPE
500ml white HDPE narrow mouth reagent bottle
53.73
167.8
Φ72.6
Φ25
12pcs/bag, 10bags/carton
622002
250ml
HDPE
250ml white HDPE narrow mouth reagent bottle
31.43
130
Φ60.8
Φ21.2
25pcs/bag, 10bags/carton
624002
125ml
HDPE
125ml white HDPE narrow mouth reagent bottle
18.73
97.9
Φ50.4
Φ21.2
50pcs/bag, 10bags/carton
626002
60ml
HDPE
60ml white HDPE narrow mouth reagent bottle
13.06
84.3
Φ39
Φ17.4
100pcs/bag, 10bags/carton
628002
30ml
HDPE
30ml white HDPE narrow mouth reagent bottle
9.39
61
Φ34
Φ17.4
100pcs/bag, 10bags/carton
618102
1000ml
HDPE
1000ml white HDPE narrow
mouth reagent bottle,sterilised
94.03
212
Φ92
Φ34
3pcs/bag, 9bags/carton
620102
500ml
HDPE
500ml white HDPE narrow mouth
reagent bottle, sterilized
53.73
167.8
Φ72.6
Φ25
5pcs/bag,10bags/carton
622102
250ml
HDPE
250ml white HDPE narrow
mouth reagent bottle,sterilised
31.43
130
Φ60.8
Φ21.2
10pcs/bag, 10bags/carton
624102
125ml
HDPE
125ml white HDPE narrow
mouth reagent bottle,sterilized
18.73
97.9
Φ50.4
Φ21.2
10pcs/bag, 10bags/carton
626102
60ml
HDPE
60ml white HDPE narrow
mouth reagent bottle,sterilised
13.06
84.3
Φ39
Φ17.4
10pcs/bag, 20bags/carton
628102
30ml
HDPE
30ml white HDPE narrow
mouth reagent bottle,sterilized
9.39
61
Φ34
Φ17.4
10pcs/bag, 20bags/carton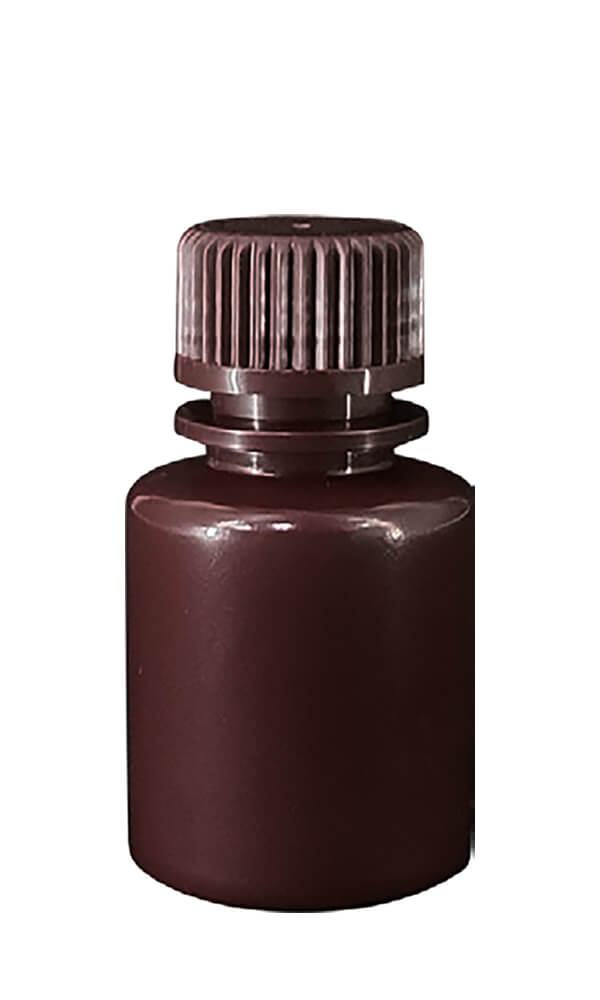 Product number : 628012
30ml brown HDPE narrow mouth reagent bottle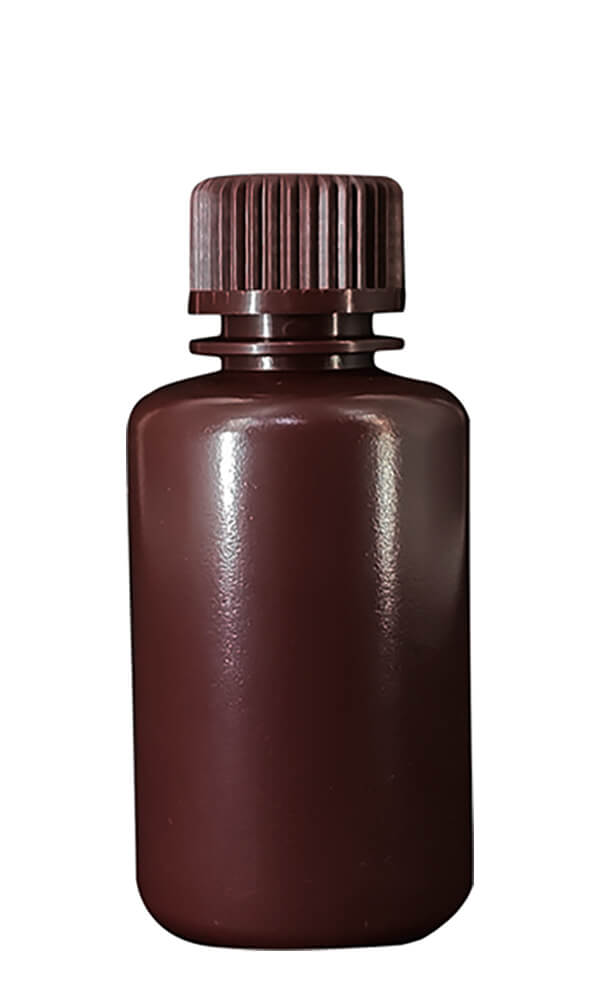 Product number : 626012
60ml brown HDPE narrow mouth reagent bottle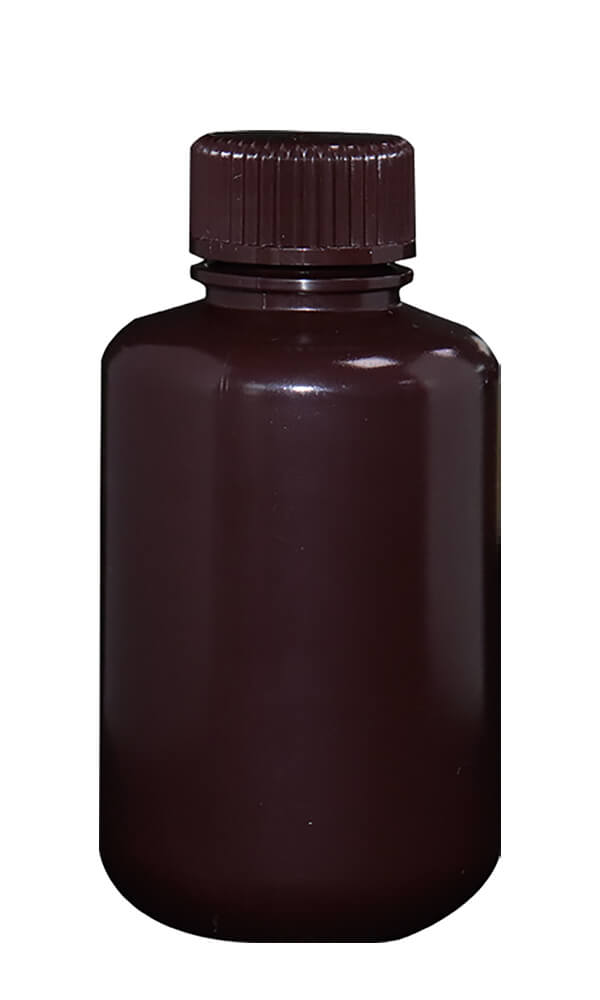 Product number : 624012
125ml brown HDPE narrow mouth reagent bottle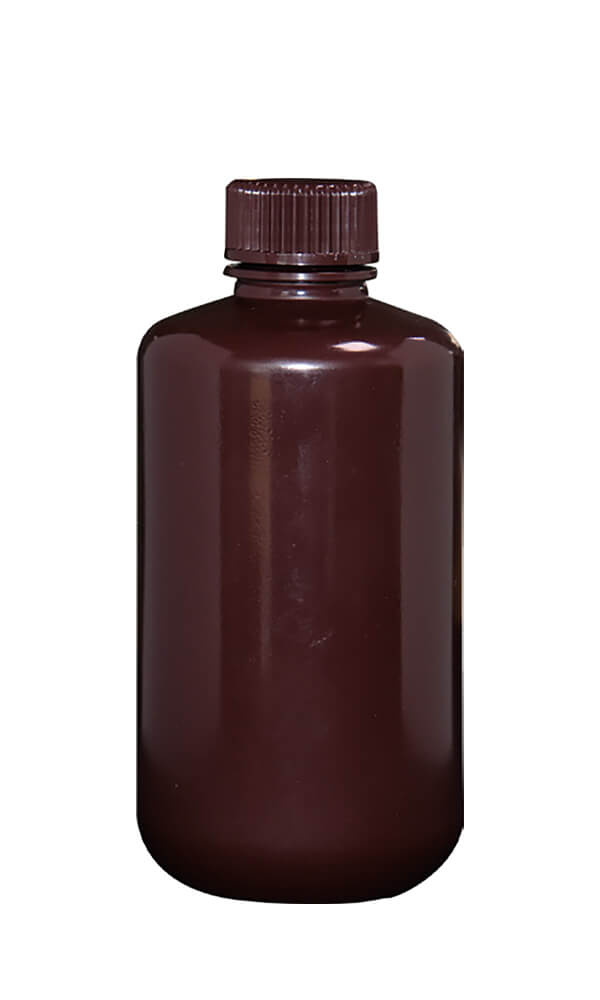 Product number : 622012
250ml brown HDPE narrow mouth reagent bottle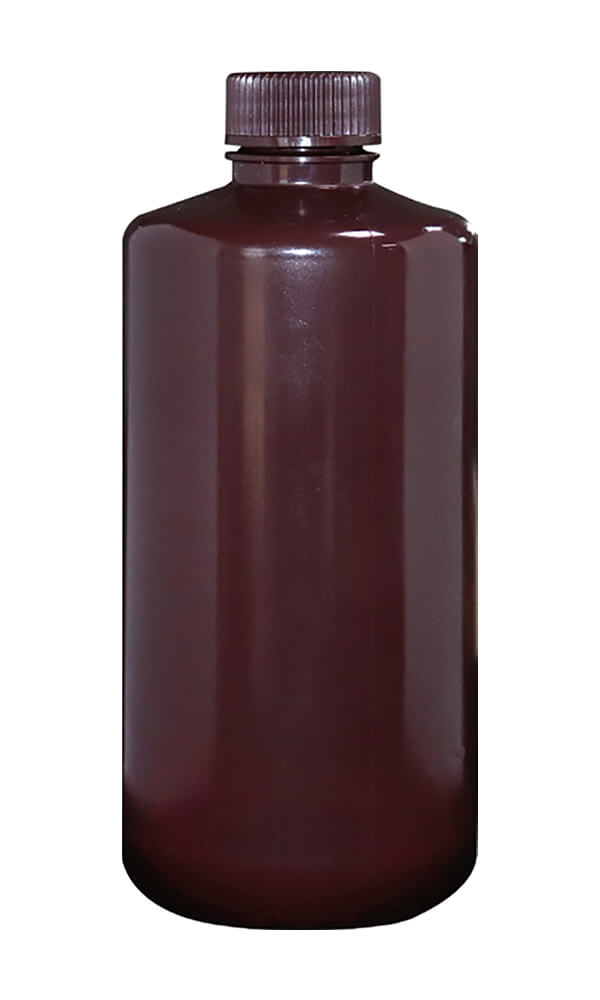 Product number : 620012
500ml brown HDPE narrow mouth reagent bottle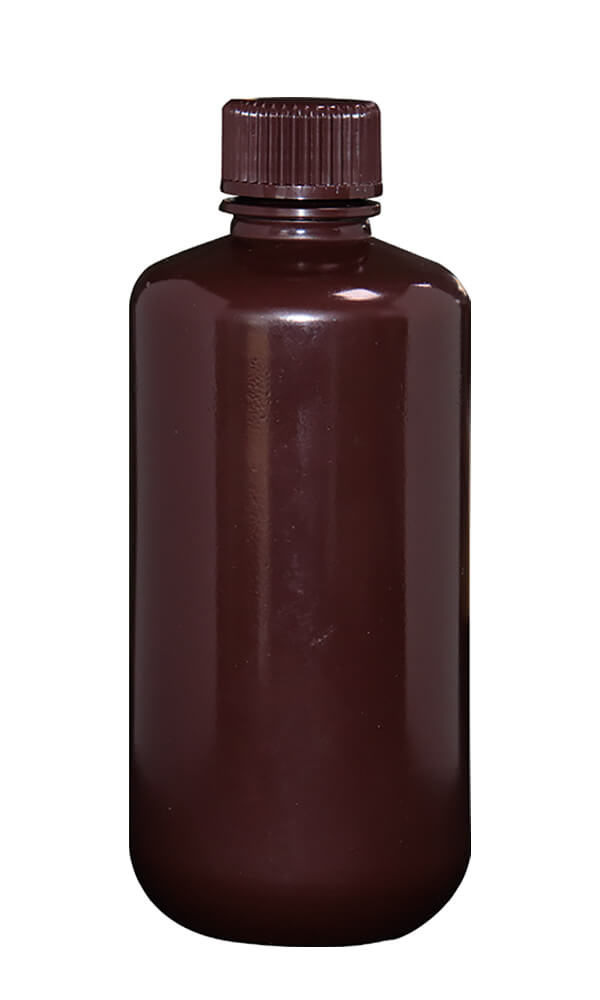 Product number : 618012
1000ml brown HDPE narrow mouth reagent bottle
Product number
Capacity
material
Product name
weight(g)
height(mm)
Outer
diameter(mm)
Outside diameter
of bottle mouth(mm)
Packaging specifications
618012
1000ml
HDPE
1000ml brown HDPE narrow mouth reagent bottle
94.03
212
Φ92
Φ34
6pcs/bag, 15bags/carton
620012
500ml
HDPE
500ml brown HDPE narrow mouth reagent bottle
53.73
167.8
Φ72.6
Φ25
12pcs/bag, 10bags/carton
622012
250ml
HDPE
250ml brown HDPE narrow mouth reagent bottle
31.43
130
Φ60.8
Φ21.2
25pcs/bag, 10bags/carton
624012
125ml
HDPE
125ml brown HDPE narrow mouth reagent bottle
18.73
97.9
Φ50.4
Φ21.2
50pcs/bag, 10bags/carton
626012
60ml
HDPE
60ml brown HDPE narrow mouth reagent bottle
13.06
84.3
Φ39
Φ17.4
100pcs/bag,10bags/carton
628012
30ml
HDPE
30ml brown HDPE narrow mouth reagent bottle
9.39
61
Φ34
Φ17.4
100pcs/bag,10bags/carton
618112
1000ml
HDPE
1000ml brown HDPE narrow mouth
reagent bottle, sterilised
94.03
212
Φ92
Φ34
3pcs/bag, 9bags/carton
620112
500ml
HDPE
500ml brown HDPE narrow mouth
reagent bottle, sterilised
53.73
167.8
Φ72.6
Φ25
5pcs/bag, 10bags/carton
622112
250ml
HDPE
250ml brown HDPE narrow mouth
reagent bottle, sterilised
31.43
130
Φ60.8
Φ21.2
10pcs/bag, 10bags/carton
624112
125ml
HDPE
125ml brown HDPE narrow mouth
reagent bottle, sterilised
18.73
97.9
Φ50.4
Φ21.2
10pcs/bag, 10bags/carton
626112
60ml
HDPE
60ml brown HDPE narrow mouth
reagent bottle, sterilised
13.06
84.3
Φ39
Φ17.4
10pcs/bag, 20bags/carton
628112
30ml
HDPE
30ml brown HDPE narrow mouth
reagent bottle, sterilised
9.39
61
Φ34
Φ17.4
10pcs/bag, 20bags/carton